Lovange Cay Location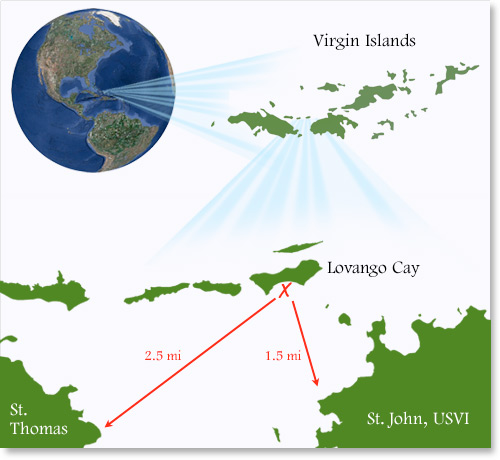 On arrival at the airport you will take a taxi to American Yacht Harbor in Red Hook, St. Thomas. You will be
picked up by the property manager at the American Yacht Harbor for a short ride to the Lovango Beach House.
Lovango Cay is only 3 miles from the British Virgin Islands boundary; Jost Van Dyke is a mere 4 miles away and
East End Tortola, 7 miles.
During your stay round trip boat transportation can be provided to Cruz Bay, St. John upon prior arrangement
with property manager. St. John is ten minutes away. Car rentals or taxis are available on the island.
Shopping and beaches are within walking distance or a short taxi ride from the drop off docks.
*If you choose to charter a trip to the British Virgin Island please note: The British Virgin Islands is
its own country so a valid passport is required.