Meet The Manager

Dan Boyd, an experienced property manager, lives at the top of the hill on Lovango Cay where he practices sustainable living.
Dan has a wealth of knowledge about this house. He essentially built it as he was involved in every aspect of the design and construction. He designed and installed the solar power system and can pinpoint any problem as they occur.
Dan runs a couple of businesses on the islands. He is a leading installer of solar power systems on St. John. He knows the house well, he knows solar power well, and he knows the islands well. Dan has lived in the Virgin Islands for over 20 years and has been a resident on Lovango Cay since 1995. Ask him about his love for solar power.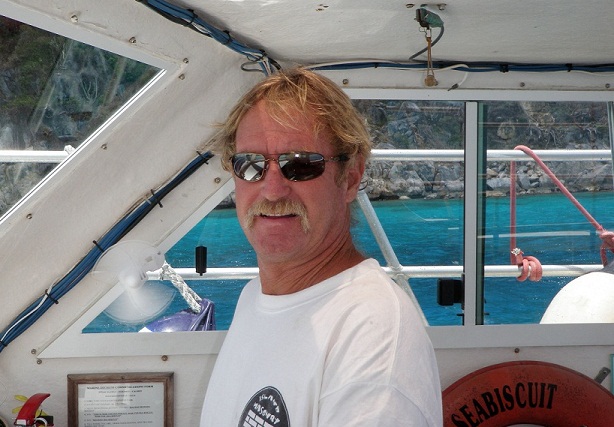 Manager Dan Boyd